Cocktail Kit: Love You Berry Much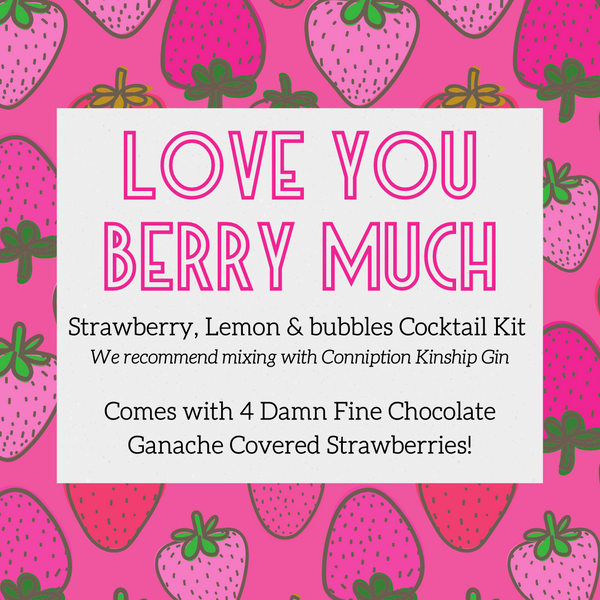 Strawberry, Lemon & Bubbles Cocktail Kit...
This punch kit serves 6 people. Pour syrup mix into a  punch bowl with ice and add 12oz of Conniption Kinship Gin (sold separately) and top with the bottle of Cava Barcino (included). Garnish with candied gummy hearts (included) and enjoy!
***This kit also includes 4 Damn Fine Chocolate Ganache Covered Strawberries for you and your sweetie or your pals!
Happy Valentine's Day from Durham Distillery & Conniption Gin!!!!!